Why Generali Việt Nam?
Generali Vietnam is a member of Generali Group – one of the most significant players in the global insurance and financial product markets, with a strong presence in over 60 countries. Founded in 1831, it is among the world's leading insurers with total premium income exceeding €68.5 billion (2017), 57 million clients, and over 71,000 employees all over the world. Generali is the only insurer among the 50 smartest companies in the world according to MIT Technology Review.
Since our establishment in 2011, Generali Vietnam has grown by leaps and bounds with a network of over 60 branch offices and Gencasa (agency and customer service centers), serving approximately 200,000 clients. In recent years, Generali Vietnam has been one of the fastest growing companies in the market in terms of new business premium, and despite being a relatively new player, becomes one of the top 6 companies in Vietnam's life insurance sector.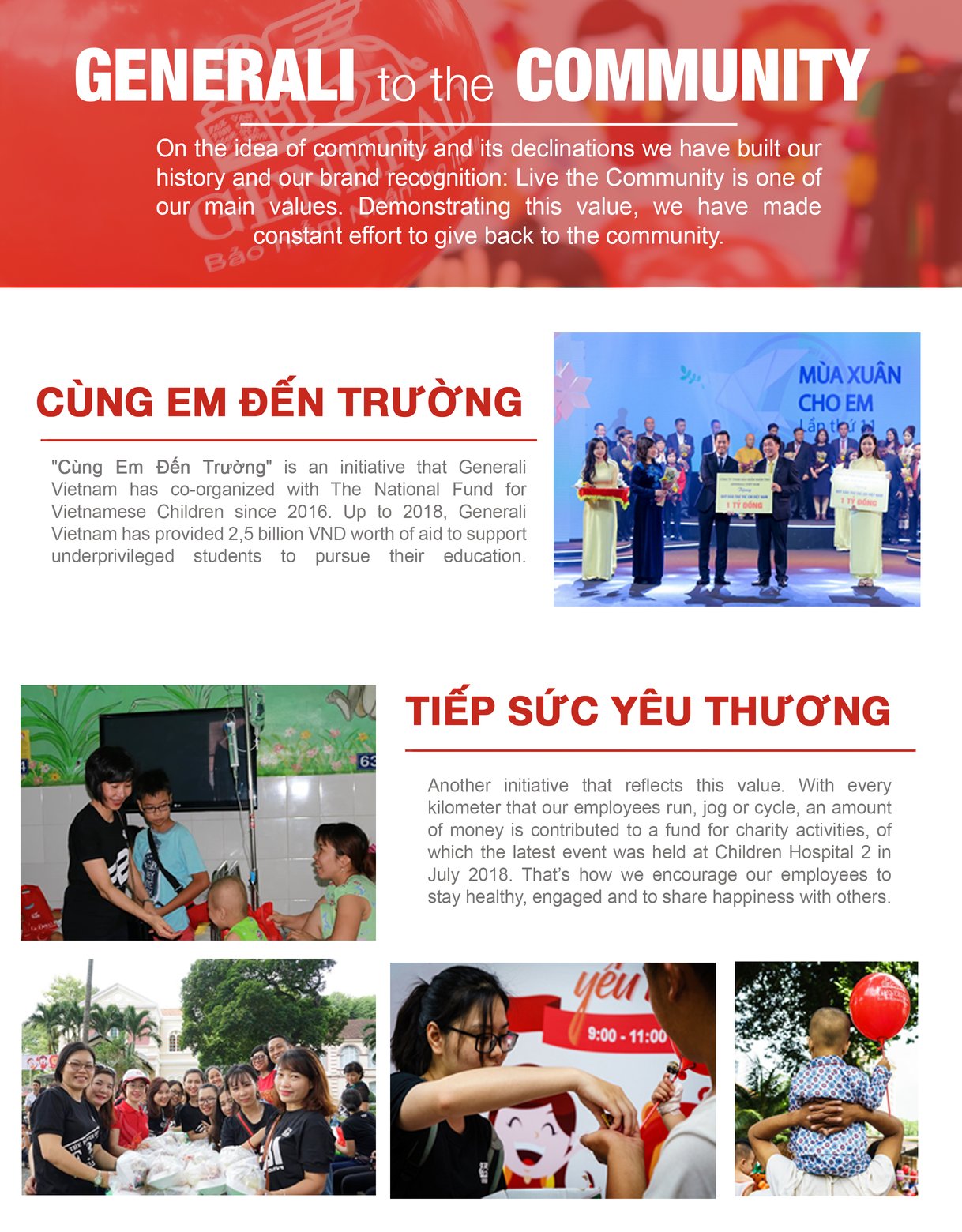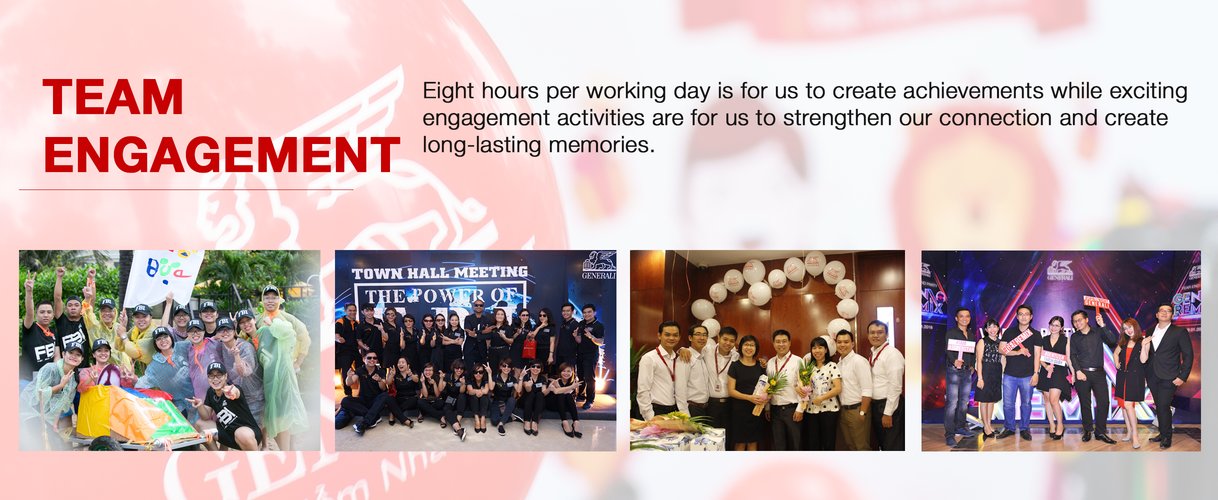 Inside review about Generali Việt Nam
Generali Việt Nam - Recent Updates
hZWXmphnlm6XmpSExaBkb-GkoGOYcFLJpMWoq4DHo5ifmatXc6xsmWJrUr98qKellJ--lqXRoJjSsZOnw9HQvafTz9bFntqQxc_OtcnWoKjPpdWk31hr2XKcb1qe26OXp52oo1p0pZ9haGqFmZmmnqmc1pyb13ymxZydnsmHn9SempyI1JHTmtHWhJ7FoGNv4aSgY5dwUtqZ1pydrMWWqZyYW3Chc2WbYGNomnFtYmZsZJpraplictdyZWGch8XW2MzR2MOR1qLIhZ3MnplnZZhpnWudZmGfaZxtbG2YcLGw