Why Generali Vietnam?
AT A GLANCE

Generali is one of the largest global insurance and asset management providers. Established in 1831, it is present in 50 countries in the world, with more than 72 thousand employees serving 65.9 million customers (as of December 31, 2020).
Since the very beginning, Generali's strong international vocation has set it apart and is one of its greatest strengths. Generali Group's geographical diversification is balanced between mature countries (Italy, Germany, France), markets with high growth prospects (Eastern Europe), and emerging countries in Asia and Latin America.
GENERALI VIETNAM
Generali Vietnam is a member of Generali Group – one of the most significant players in the global insurance and financial product markets, with a strong presence in over 50 countries. After 11 years of operation, Generali Vietnam has grown by leaps and bounds with a network of over 80 branch offices and GenCasa (agency offices) and customer service centers, serving over 400,000 clients.
With the ambition of becoming a "Lifetime Partner" to its customers, Generali Vietnam is committed to its motto of "Simpler, smarter, customer-centric" in every effort to enhance customer experience.
Generali Vietnam currently offers a comprehensive insurance product portfolio and a market-leading relationship net promoter score (R-NPS) measuring overall customer satisfaction.
Leveraging Generali Group's industry-leading strength in health insurance with one of the world's largest global medical networks, with over 1.82 million healthcare partners across 197 countries, Generali Vietnam has rapidly established its leading position in health insurance.
With the ambition of becoming a "lifetime partner" to customers, partners, and employees, we have developed a dynamic, innovative, professional, and engaged workforce and a strong SOHI corporate culture that focuses on simplification, ownership, human touch, and innovation.   
SIMPLIFICATION
We take decisions making things simpler, smarter and faster. We are able to quickly adapt to changes and we find solutions with flexibility.

OWNERSHIP

We have the passion and courage of the lion, be proactive, take responsibility and dare to be different. The members of Generali family also are empowered to make an impact and achieve excellent results, ensuring individual and Group growth.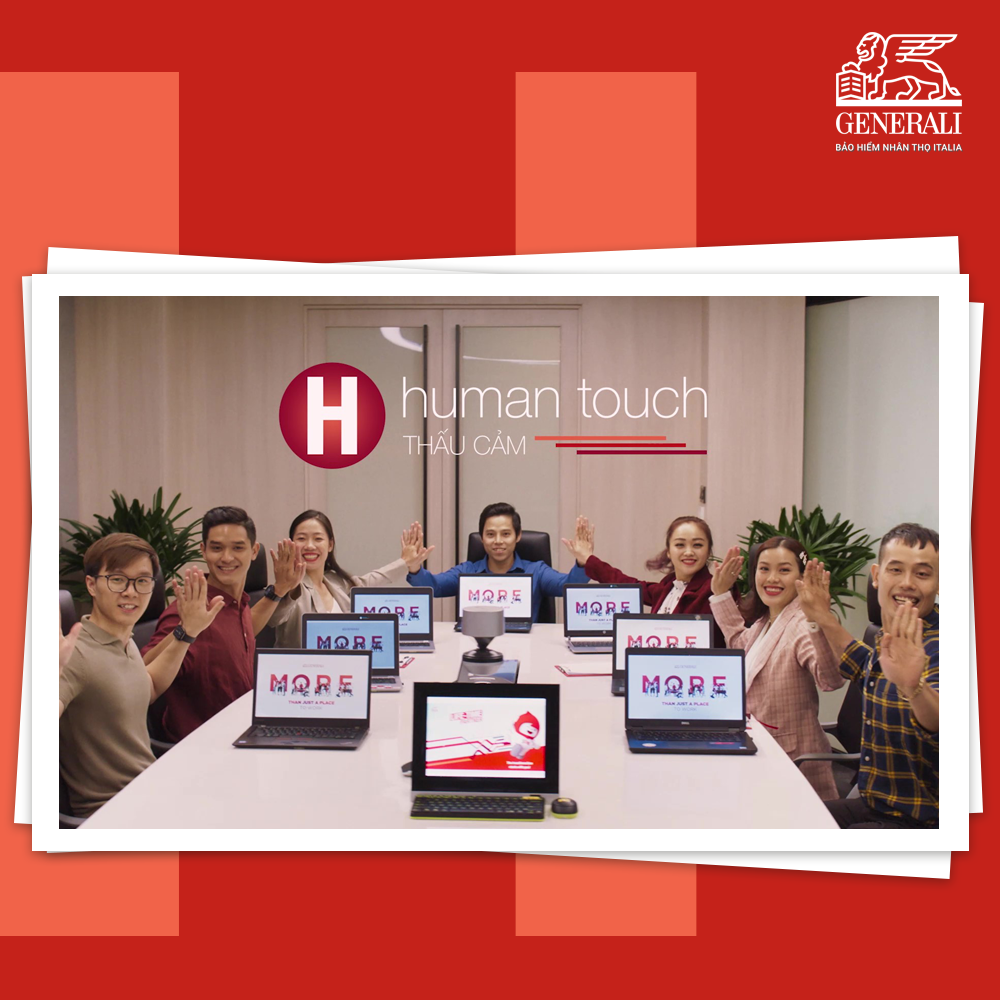 HUMAN TOUCH
We recognize each person is different. We care about what matters to people and we work in a spirit of empathy, trust, dialogue and mutual respect, bringing a human touch to everything we do.

INNOVATION
We are an open network of diverse and inclusive individuals, who welcome new ideas. Every day, we share knowledge, think creatively, and innovate to make a better world in the long term.
The 'More Than Just A Place To Work' people strategy is one of Generali Vietnam's strategic and sustainable efforts to build an ideal working environment and develop a happy, engaged, professional, and inspired workforce. With it, we hope to spread such happiness to customers and the community through our quality insurance services and products as well as our contributions to society.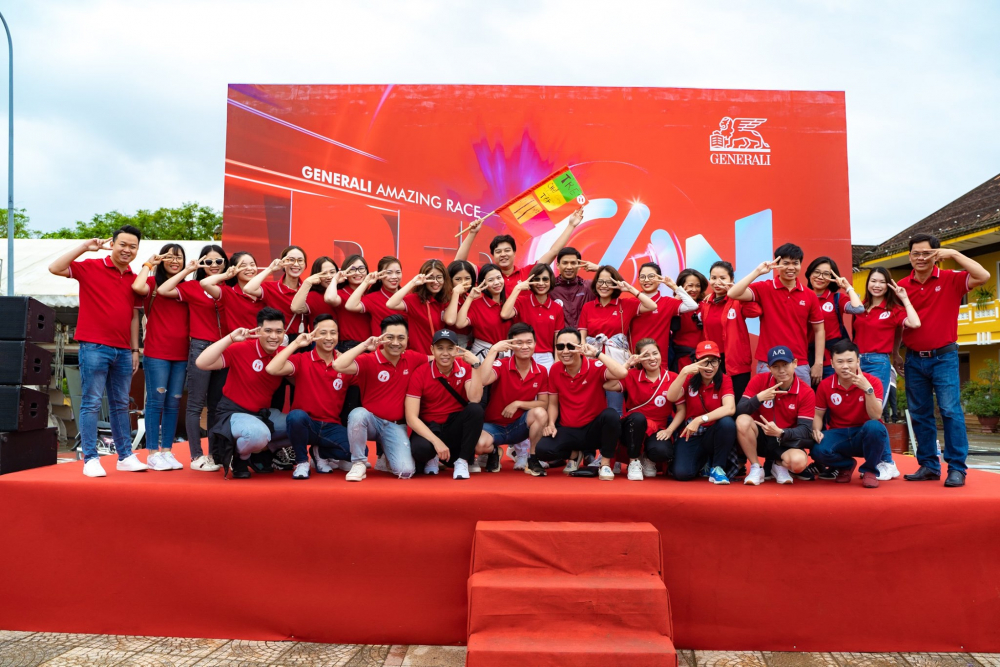 A PLACE TO LEARN AND GROW
Inspired by the SOHI culture (Simplification – Ownership – Human Touch – Innovation) and driven by the motto of "Smarter, faster, customer-centric", our excellent and engaged workforce, comprising of over 500 Gentizens, is the cornerstone of our success. Being a "Top 10 Company with Happy Workforce 2020" is a testament to Generali's relentless effort in empowering Gentizens to achieve outstanding results and drive the company forward.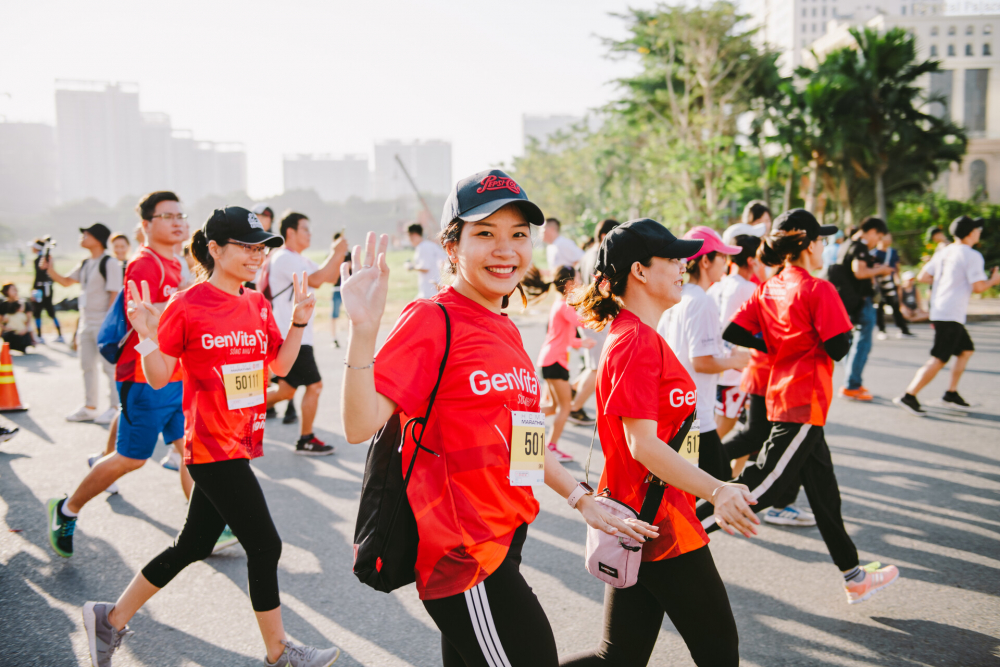 … TO LIVE
We take a multi-faceted approach to Happiness at Work, through our constant efforts to reinforce Diversity & Inclusion, enhance work-life balance, promote staff empowerment, foster creativity and innovation, lift staff engagement, build pride and sense of purpose through meaningful community initiatives. We strive to nurture a wholesome form of happiness, one that satisfies, delights and inspires all, so Generali Vietnam has become more than a place to work, it's OUR home.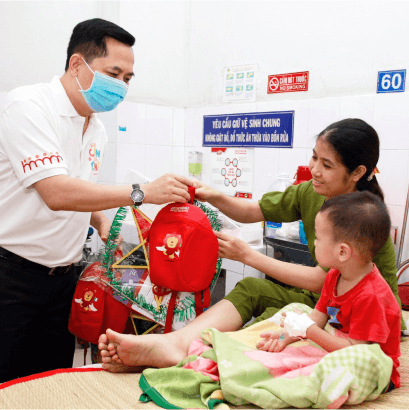 … AND TO THRIVE
We inspire people to not only thrive professionally but also personally. We continuously strive to contribute to the sustainable development of the insurance industry, benefiting millions of lives, as we pursue our ambition of becoming "Lifetime Partner" to our employees, partners and customers through our preeminent products and services, as well as the society through our community endeavors such.
Inside review about Generali Vietnam